Reduce The Effort Required For
Full AML Compliance
Discover Vneuron's advanced AML software for financial institutions to fight financial
crime. Our enterprise solution offers unmatched efficiency and robust capabilities.
Vneuron Compliance Solutions

The complete package for Anti-Money Laundering (AML) and combatting Terrorist Financing (TF)
Vneuron Compliance
Solutions stats
Monitored and screened assets
Fulfill international risk-based customer due diligence standards.
Collate all customer information in one place.
Check customer names through connections to global data providers.
Merge with existing KYC (Know Your Customer) processes using flexible forms and workflows.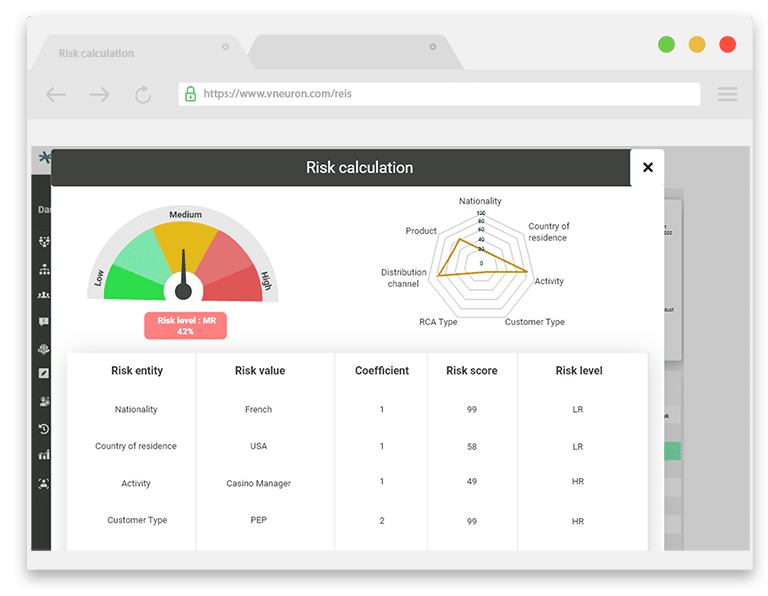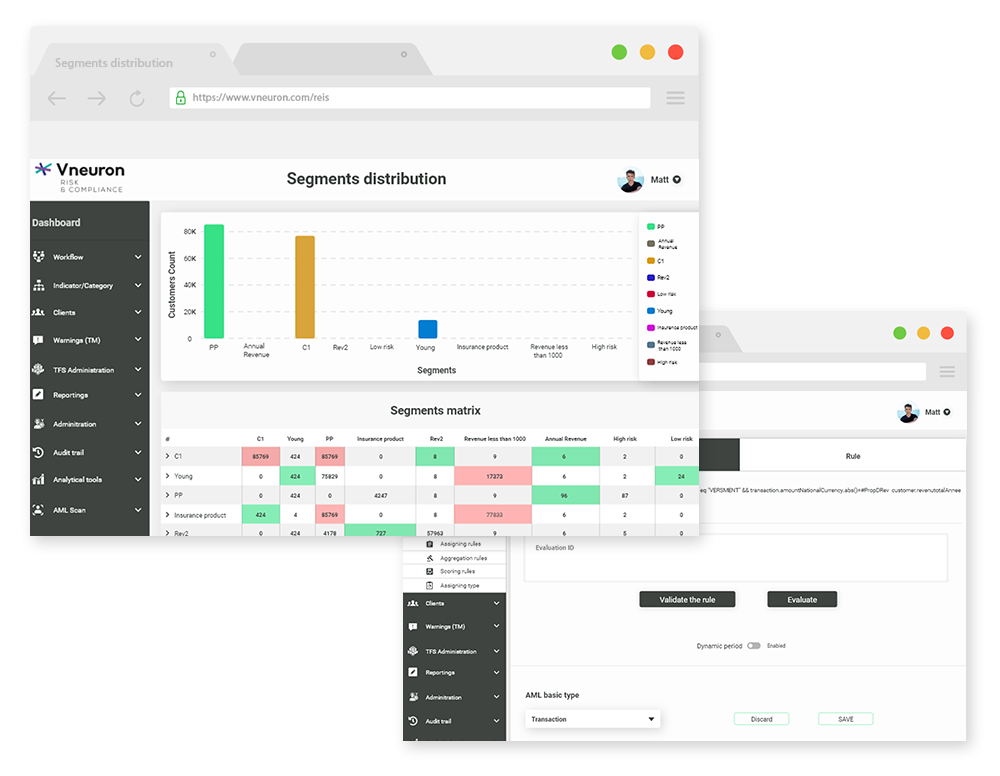 Upgrade to strong sanctions compliance and reduce the risk of money laundering.
Identify suspicious transactions with real-time, AI-supported, transaction monitoring
Check transactions against international sanction and watch lists
Facilitate AML investigations of suspicious activity
Help analysts to communicate and speed up case completion.
Aggregate all the data needed to review suspicious activity
Collaborate with other team members and stakeholders
Maximise analyst productivity with flexible workflows
Automate regulatory SAR (Suspicious Activity Report) filings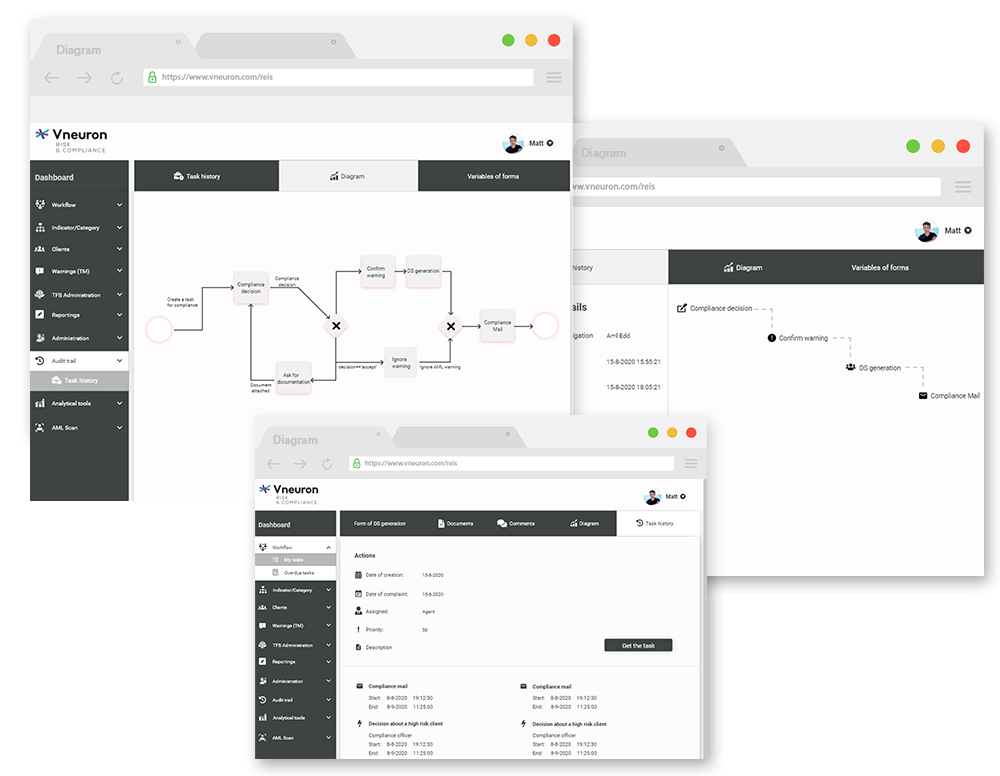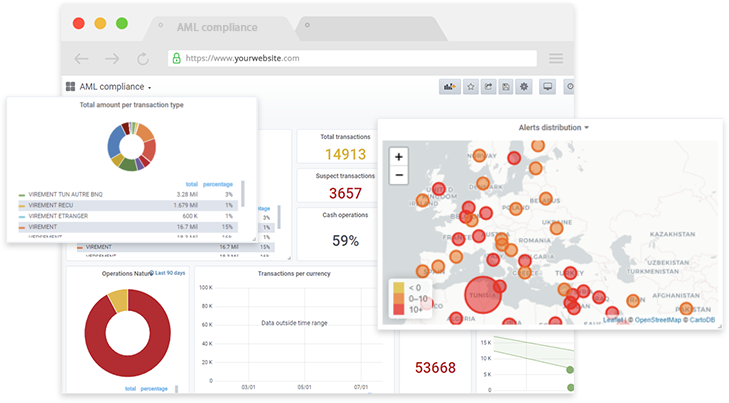 Dashboards, reporting and logging
​
Improve operational efficiency through the effective presentation of compliance data.
Align to existing business processes with extensively customisable dashboards.
Gain meaningful insights into compliance through informative reporting.
Simplify future audits by the automatic logging of user activity.
Automate FATCA (Foreign Account Tax Compliance Act) reporting and filing.
End-to-end compliance with the USA IRS (Internal Revenue Service) regulation
Capture, collate, and validate customer data all in one tool
Automatically file reports with the IRS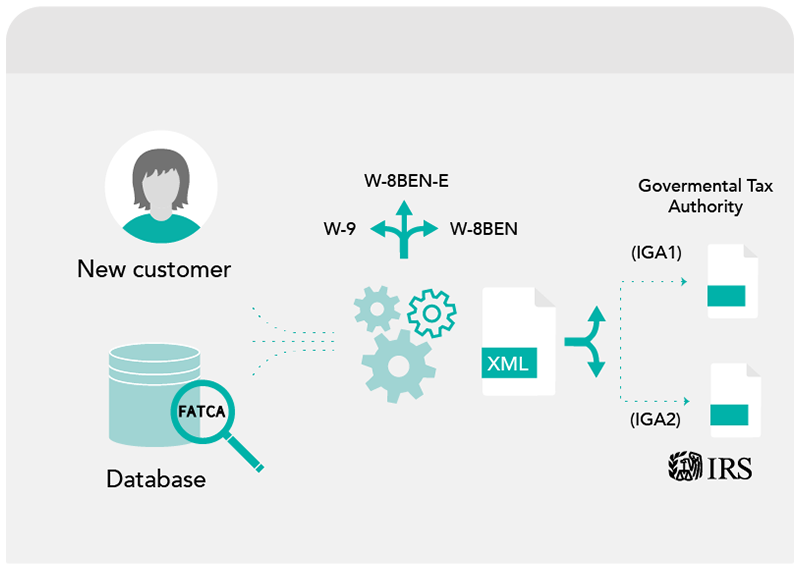 Why to choose
Vneuron Compliance Solutions?

Modern software architecture
Automate compliance processes
Monitor transactions with machine learning algorithms
Create bespoke solutions using the compliance suite's flexible, modular architecture

Simple to deploy
Fast set-up and fast results
Quickly meet customer due diligence requirements and anti-money laundering regulations.
No software to maintain and no infrastructure changes required.

Strong user base
More than 180 clients have chosen compliance software from Vneuron.
Including banks, insurance, leasing, stock market intermediaries, investment funds, and micro-finance companies.
Perfect fit for fintech
Enables compliance with PSD2 (Revised Payment Services Directive) for third party payment service and data providers
Built on a cloud microservices architecture with exposed APIs for easy integration
Perfect fit for banks
Perform risk-based due diligence on retail, business, corporate and investment customers
Achieve full regulatory compliance
Lower the cost of compliance with a modern solution incorporating automation and machine learning
Perfect fit for insurers
Designed to operate with the complexity and capacity requirements of large insurers
Suitable for life, capitalization and non-life insurance businesses
Integrate with modern and legacy insurance information and ERP (Enterprise Resource Planning) systems
See how easy
it is to adopt the Vneuron complete compliance solution.