Enregistrement vidéo du webinaire
Si vous avez raté le webinaire, inscrivez-vous en remplissant le formulaire ci-joint et recevez l'enregistrement via email.
Processus, Technologie et Data pour réussir son approche fondée sur les risques.
Le GAFI, régulateur international pour la lutte contre le blanchiment d'argent et le financement du terrorisme LCB-FT ne cesse de pointer les inefficiences des systèmes LCB-FT dans plusieurs pays.
En particulier, une lacune des systèmes des institutions financières est souvent remontée: l'adoption d'une approche fondée sur les risques (RBA) pour le recensement, l'analyse, la classification et le traitement des risques intrinsèques aux relations d'affaires. Pour se conformer à cette exigence,les institutions financières et en particulier les assurances sont amenées à mettre en place un dispositif dédié, dont la technologie et la data ont un rôle de plus en plus déterminant.
Regardez l'enregistrement du webinaire en partenariat avec Dow Jones pour découvrir les étapes clés pour réussir son approche fondée sur les risques.
Sujets
Qu'est-ce qu'une RBA au sens du GAFI ?
Comment une Assurance doit procéder pour concevoir son RBA ?
L'importance des fournisseurs de contenu dans l'optimisation de la RBA
Le rôle de la technologie dans l'application d'une RBA efficace
Visualisation de l'enregistrement vidéo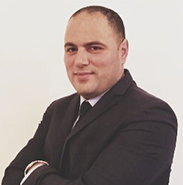 Anis Gharbi
Expert en conformité des assurances
Avec ses 16 ans d'expérience dans la conformité réglementaire et le management des risques capitalisés dans plusieurs secteurs tels que la télécommunication et l'assurances, Anis GHARBI a mené avec succès plusieurs missions de mise en place de dispositif LAB-FT dans plusieurs pays africains (Afrique du nord, zones UEMOA, CEMAC, CIMA, etc), s'adaptant ainsi à différentes spécificités réglementaires et sectorielles.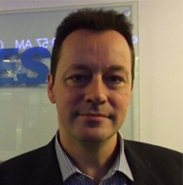 Christophe AMEZ
EMEA Business Director of Dow Jones Risk & Compliance
Christophe Amez est le directeur de la branche Risque et conformité chez Dow Jones et responsable du développement commercial dans la zone EMEA. Au cours de sa carrière chez Dow Jones, Christophe a participé à de nombreux projets de filtrage de clients et de LBC pour certaines des plus grandes institutions financières et entreprises en Europe. Christophe est également un conférencier régulier lors d'événements de l'industrie ainsi que de nombreux autres événements organisés par Dow Jones.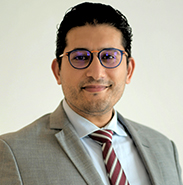 Mahmoud MHIRI
Expert en technologie et conformité chez Vneuron
Mahmoud Mhiri a passé plus de 10 ans au sein de Vneuron assurant le développement et le déroulement de ses projets digitaux. Au cours de sa carrière chez Vneuron, Mahmoud a participé à de nombreux projets d'acquisition de dispositif LBC pour certaines des plus grandes institutions financières et entreprises en Afrique, Europe et Middle East.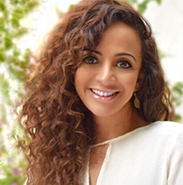 Sofia El Mansouri
Modératrice
Fondatrice de Compliantly LLC, Sofia est une consultante en compliance. Venant d'un background juridique, Sofia a aussi obtenu plusieurs certifications dans le domaine de la compliance et du crime financier notamment "Compliance and Ethics professionals international certification ( CCEP-I)" et "Certified Fraud Examiner (CFE)". Étant passionnée par la conformité, Sofia est devenue un thought leader à travers son Blog: The Compliance Lady, ou elle ne manque pas l'occasion pour aborder les problématiques locales et globales des crimes financiers et de la conformité.