Fill out the Form
To receive your on-demand webinar via email
Due to the evolving regulatory landscape, as a response to changing channels for Money Laundering, an increasing number of institutions are now obligated to comply with complex regulations!
Insurance companies, for instance, historically were considered to be at a lower risk for traditional financial crime schemes. Recent studies highlight the shift in this trend. Insurance products, namely life insurances and protection-related products, are now at an increased risk due to the tremendous flow of funds.
To support insurance companies in Kenya, with the successful undertaking of regulatory obligations, Vneuron Risk and Compliance, in partnership with Dow Jones and Due Diligence, are pleased to invite you to this on-demand webinar.
During this webinar, AML experts covered the main AML and regulatory requirements within the insurance sector. They also discussed the importance of technology and quality data in increasing program efficiency to achieve full regulatory compliance.
Why you shouldn't miss our webinar?
Attendees will have a comprehensive understanding of AML regulatory requirements for insurance companies
Attendees will have a program roadmap ready to apply in their organization
Attendees will have best practices in AML compliance for insurance
Attendees will be advised on what to consider when choosing their AML software
Attendees will understand how to evaluate the quality of data and the importance of achieving AML program efficiency.
Attendees will have the space to ask questions live to top industry experts
Want to know more? Fill in the following form and get the reply today via email!
Get to know our Speakers :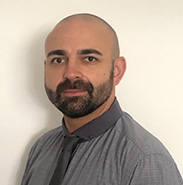 George Cranmer
Compliance Consultant at Vneuron Risk and Compliance
George has 15 years of experience in financial services, consultancy and portfolio management. His career began representing a global banking giant headquartered in London, England. George then went on to provide consulting services for top industry players across Europe, The Middle East and Africa. An industry expert in Finance and Regulated Technology. George has been part of different industry events and webinars.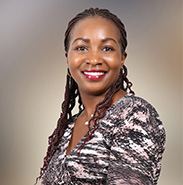 Esther Machoka
Specialist in AML Risk Management at Due Diligence
Esther has 10 years of experience in operations, risk and compliance, and board reporting. She has prepared compliance risk management plans and led risk assessment projects across Sub-Saharan Africa in insurance, asset management, and banking.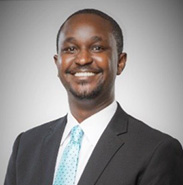 Dennis Katei
Head of Compliance at Sanlam Kenya
Denis had more than 11 years of experience in the financial services industry including 5 years as an in-house compliance & legal advisor at the Nairobi Securities Exchange and 5 years in compliance for the insurance sector. He is also specialized in Banking & Capital law, Operational risk, Business Continuity & Compliance practice and Anti-Money Laundering.
Dennis is also a certified Mediator and a regular speaker in many compliance events in the region.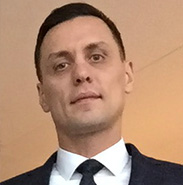 Marian Halasz
Risk and Compliance Specialist at Dow Jones
Marian Halasz is a Specialist for the Risk & Compliance business at Dow Jones with responsibility for projects across EMEA. He has over 10 years of experience in the competitive environment of the compliance information industry, working on projects related to regulatory compliance. During his career at Dow Jones, Marian has taken part in numerous clients' AML, sanction and compliance screening-related projects, including for some of the largest corporate and financial institutions in EMEA. He also worked on implementing customer screening processes within financial institutions across Southern and Eastern Africa. Marian is a regular speaker at many industry events including those hosted by Dow Jones on topics such as Financial Crime, Anti-Money Laundering, Anti-Corruption and Sanctions Compliance.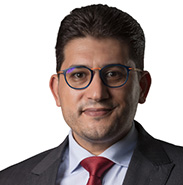 Mahmoud Mhiri
CEO and Compliance Technology Specialist at Vneuron Risk and Compliance
Mahmoud has more than 10 years of experience in business transformation and regulatory technologies. He successfully undertook more than 50 compliance projects for Banks, Insurance companies, and other financial services across Europe, Africa, and the Middle East .
Mahmoud is an active panelist and has been speaking in many webinars and events about Financial Crime, Anti-Money Laundering compliance, and Regulatory Technology.