Fill out the Form
You will receive the confirmation via email
In an era of evolving financial crimes schemas, technology comes in handy to support financial institutions and Regulators in their compliance mission.
Financial Crimes and Money Laundering are usually related to humanitarian crimes like human trafficking, illegal wildlife trading and corruption. Therefore, it is the collective duty of financial institutions, law enforcement, policymakers and technology providers alike to put in place adequate systems.
Programme
Introduction to the regulatory landscape and new requirements for AML Compliance
Challenges faced by FIs in terms of legacy/old approach for AML compliance and How innovation is the key
How innovation in data management helps optimize AML systems
The role of innovative technologies in achieving painless AML compliance
Do not miss our webinar for major insights that can transform your compliance journey.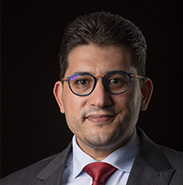 Mahmoud Mhiri
CEO and Compliance Technology Specialist at Vneuron Risk and Compliance
Mahmoud has more than 10 years of experience in business transformation and regulatory technologies. He successfully undertook more than 50 compliance projects for Banks, Insurance companies, and other financial services across Europe, Africa, and the Middle East .
Mahmoud is an active panelist and has been speaking in many webinars and events about Financial Crime, Anti-Money Laundering compliance, and Regulatory Technology.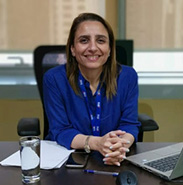 Dilber Katrak
Financial Services Advisor at EY Middle East
Dilber has more than 24+ years of core Banking experience spanning Branch Banking to Operations, Systems Implementations, Process improvements, Treasury Operations, Payments life cycle, Product Approvals, Risk profiling of clients, and correspondent banking relationship management. She has extensive Financial Crime Compliance and Risk Management experience and a proven track record of transforming and deploying elevated systems/ solutions in the space of financial crime, payment solutions, and core banking applications.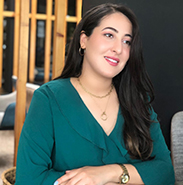 Ameni Naimi
Head of B2B Marketing at Vneuron Risk and Compliance – Moderator