Vneuron's Work atmosphere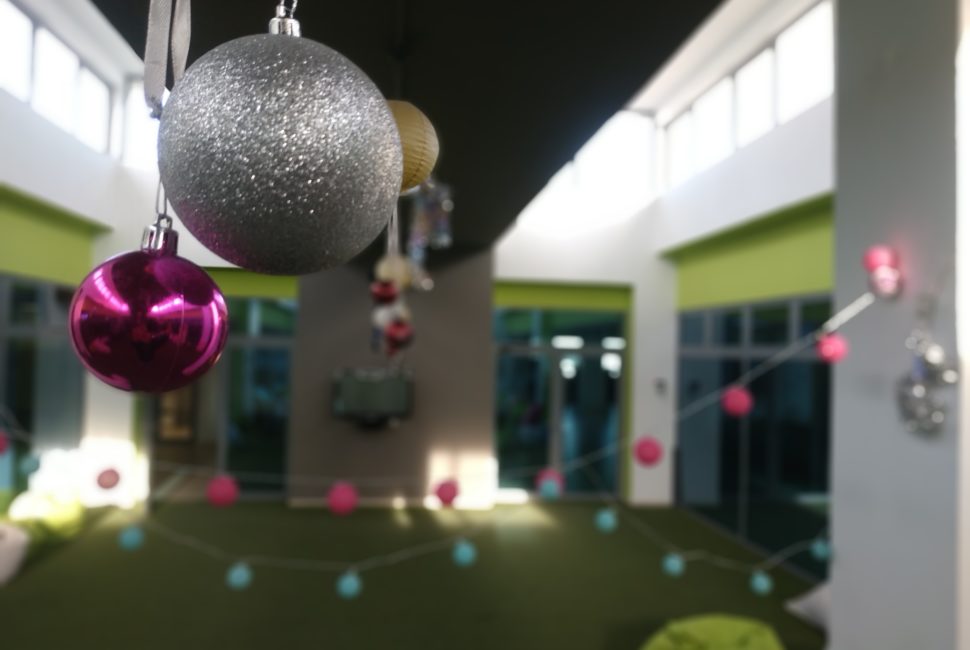 If you have a great workplace, people will perform better and customer service will be better.
That's why Vneuron practices good techniques to engage its employees.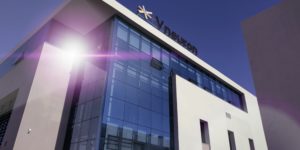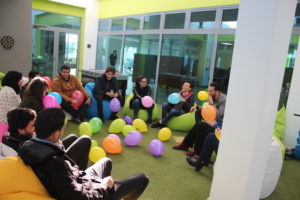 In essence Vneuron provides a transparent and proactive form of communication. As a matter of fact it is what creates a sense of belonging for the staff. Also having open discussions get people involved and allows them to share their views and perspectives on how to achieve company's goals.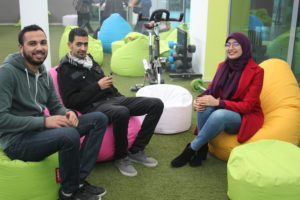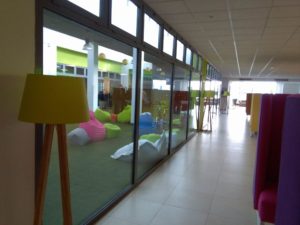 Additionally, Vneuron works on providing a strong and solid team spirit. For when tough times comes, the team finds it easy to come together to deal with whatever problems are out there. This is when they feel that they are working towards something bigger than themselves. Furthermore, there are always routine training and development sessions for the staff in order to enhance their hard as well as soft skills- and thus -their productivity. Moreover, in our company, the good work is always valued that's why our staff enjoy free of charge team buildings every once and while. We create a family environment for them with different set of activities either indoors or outdoors.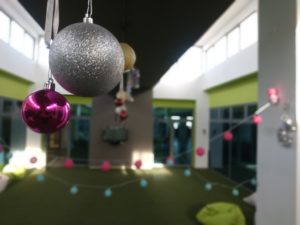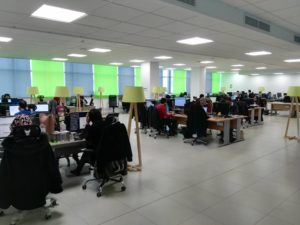 Since the color of the office is the first thing you notice on arrival ,Vneuron's team involved bright and lively colors that would create an ambiance within the workplace and raise energy and dynamism. As a consequence, Vneuron will always provide the best work atmosphere for its staff and thus customers won't be less than delighted.
Written By: Rabeb REZGUI, Administrative Assistant.