Digital Experience in Financial Institutions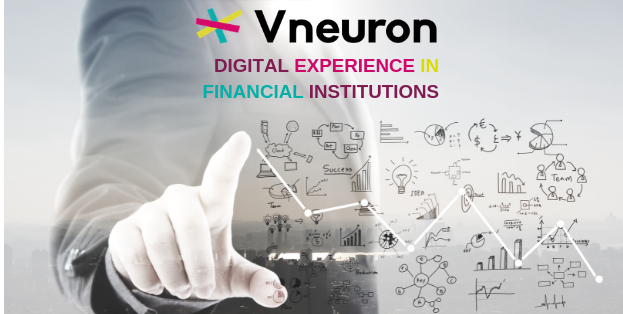 The Digital era is an age of infinite possibilities, we do more on the move and we're always looking for ways to make the most of time striving to harness it for all its worth on our own terms to our advantage. Vneuron, acts as one of the truly agile leaders for the financial services industry and it is exploring the art of what's possible to enable this transformation.
Today, delivering customer-focused financial services means exploring new business models all the while ensuring cyber security. Workspaces for tomorrow now enable face to face interaction to happen anywhere. Customers can access experts and advisors across the globe whenever they are needed, which allow them to free up to explore new opportunities and to invest in relationships.
Innovative Fintech and productivity enable real-time collaboration interaction. That's why Vneuron is drawing on the power of digital infrastructure to make it easier, safer and more convenient for customers to inquire, compare, engage and transact. For example, Banking & financial services are undergoing a significant digital transformation in response to customer needs and neo-banks threat, powered by Cloud computing and Artificial Intelligence.
Today, customer need 24/7 service availability throughout various stages in the banking lifecycle. Banks are also looking for making their processes more efficient. To meet these challenges, Vneuron has developed a Digital Bank Assistant prototype which is built on an AI platform and acts as the customer's personal bank assistant.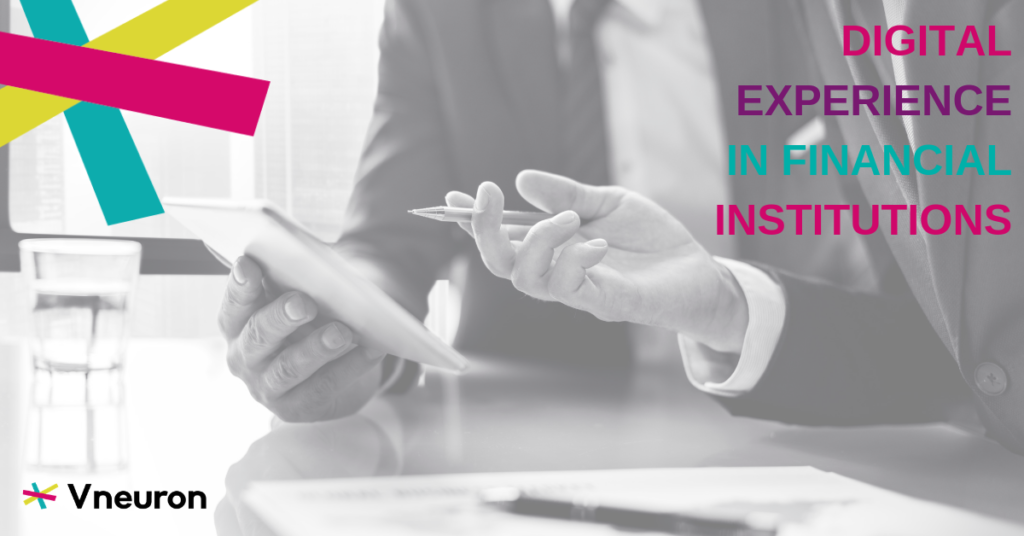 It is reached through the customers' normal login process, which proactively offers assistance to the customer. It can provide help at each stage of their interaction and can understand a variety of customer inputs, including voice, text and images, making it a suitable substitute for a human agent.
Various features include product selection and application, with real-time integration, account servicing, self-service reporting, and ticket generation for support, complaints and feedback collection.
The user experience is simple and conversional. It allows customers to express their needs without the need to navigate through the website. The digital assistant, such as Chatbots, provides the convenience of applying for the product right there in the conversation window, with results and decision-making provided to the customer in real-time. The digital assistant can also be trained (Machine learning) to be able to read patterns in scanned documents. Customers can upload documents and forms where they will be read, integrated and stored and able to be retrieved on request anytime later.
Another valuable feature is the digital assistant's ability to understand and respond to the customer in a natural language. This allows the digital assistant to actively cross sell products and also provide the customer with detailed transaction history and perform transactions straight from the chat window.
Finally, human agents can be brought into the conversation too, through criteria designed by the AI development team such as complaints or for more complex requests.
We need to find innovative ways to serve customers in an efficient and fast way. However we have to make it happen without losing the human touch. So if you believe in the potential of tomorrow, if you believe you can do anything, together we are here to help you do it!
Mohamed Amine SOUHAIL – Pre Sales Consultant