Sales Academy by Vneuron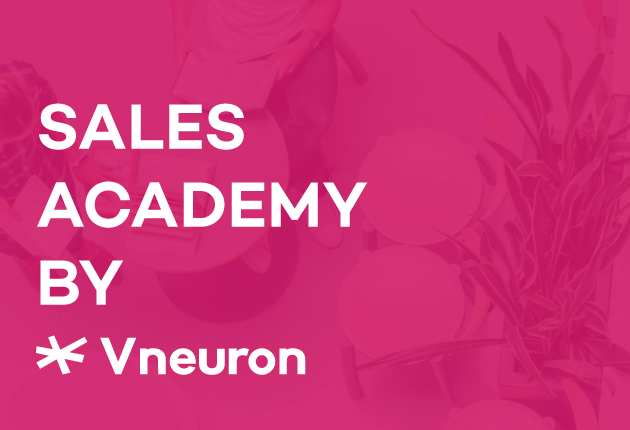 A powerful sales force has a big impact on performance and strategic development of businesses. In order to develop a strong sales expertise and master the sales art which is a key requirement for ambitious companies and businesses, enterprises and academic institutions should focus more on sales skills.
Sales Academy by Vneuron
For the first time in Tunisia, Vneuron's Business Development department is pleased to announce a sales academy hosted by its best business development and sales professionals designed for ambitious young graduates to help them develop their career paths into sales and business development and ignite their inner entrepreneurs.
The sales training course program
The program proposes a 3 months sales course designed to demonstrate the meaning, techniques and strategies of being a business development expert. It sums up the following modules:
Account Manager
Business opportunity lifecycle
Africa, Challenges and opportunities in IT
Forecasting techniques
Planning strategic visits fundamentals
Presentation of Vneuron's solutions portfolio
By the end of the training, the selected candidates would gain the best sales skills, the practice and the ability to start a career in the sales division and excel in it as well. Adding to all the knowledge and skills, this course will be an opportunity for some members to officially join Vneuron sales team.
How to be a sales junior expert?
If you are a young graduate form an information technology background, you have an entrepreneurial spirit and you are restless, this is the opportunity for you. The courses are free, especially made for fresh minds and conducted by the best business development experts.
Send your application to [email protected]
When?
The main goal of this sales training program is to integrate young freshly graduated student in the core of every business that is Sales. For this reason, Vneuron Sales Academy open its doors to future entrepreneurs on 2nd, July 2018.